So another week has gone by so it's stamping time. So far I love it and I'm acquiring stamping plates like there is no tomorrow. My latest buy was yesterday when I bought My Online Shop's awesome Disney plate and Dr Who plate (it also got Harry Potter, Mario Bros. and other cool images).
But today features another cool stamping plate brand that is highly recommendable. Besides making polishes, Anni from Vivid Lacquer also makes stamping plates and the images are unusual, awesome and very very thought out. When she released her 007 plate how could I resist, it contained this: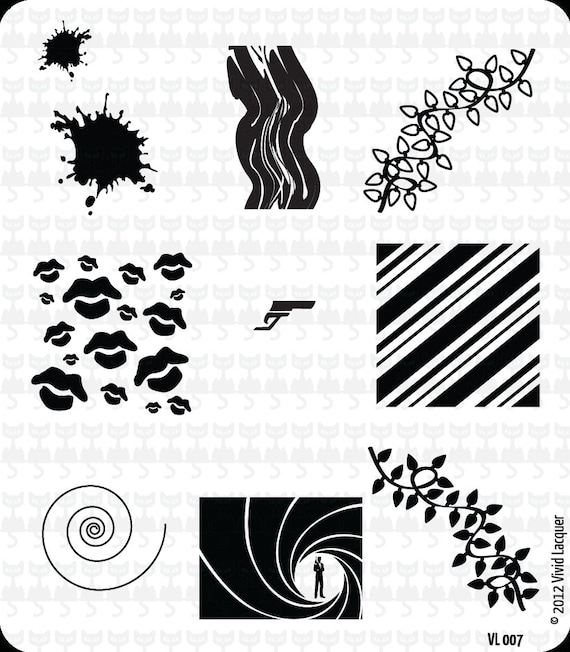 How could I NOT buy it? Especially since I have Rescue Beauty Lounge Orbis Non Sufficit that goes so well with the looking-down-the-barrel-at-007 stamp!!
So I used both in this mani and though there are some VERY obvious faults here just look at how great the stamp in itself is - and I'm actually really pleased with it despite the unevenness of my stamping:
I really enjoy stamping and can highly recommend it :D
Vivid Lacquer plates can be bought in
the Etsy shop
and there was a restock last night with two new plates. They are awesome and I'm definitely getting these at some point!!
Disclaimer: This plate was bought by me for my own stamping pleasure.